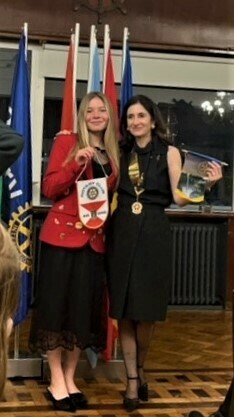 Spain again! A true Student Exchange
Jan 3, 2023
Cleo smiles as she exchanges banners with her new Rotarian friends in Spain.
This is a true student exchange. Exchanging banners is a long held tradition when visiting other clubs, way to go Cleo!
If you are going to go on a student exchange somewhere, Spain would be high on my list of places to spend time and learn the culture.
Our hope by posting these updates is that it sparks thoughts of youth exchange in our community and displays the incredible adventure and opportunity, for those interested in a unique experience!
We will keep you posted!