Key fundraisers
The Rotary Annual Golf Tournament is a great event with lots of fun had by all! It is a group best ball event, capped with a duck race and a dinner. Those that attend make it an annual not-to-be-missed event! Besides being a great time, the golf tournament is our largest fundraising event, so we look forward to it every year. The fundraiser has been used to support building of gazebo's, a skateboard park, a splash park, and many other great additions for our community.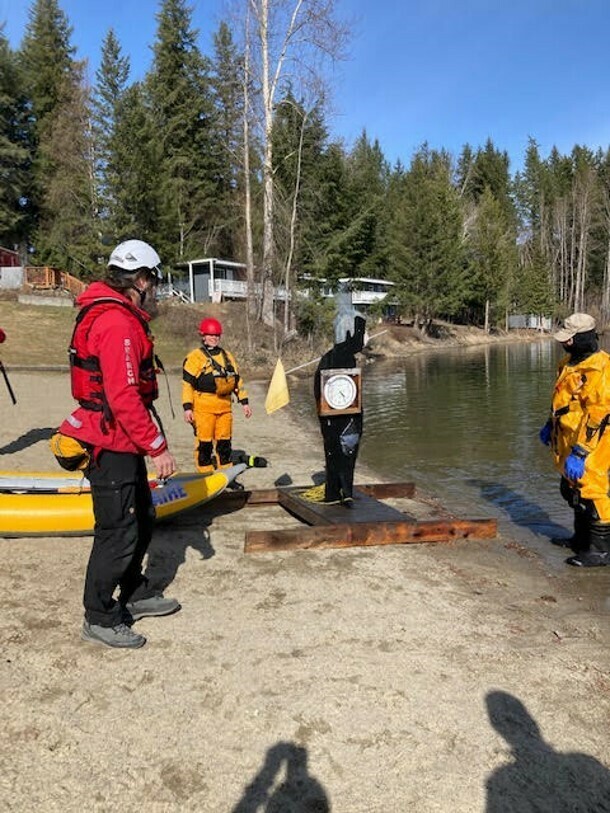 Rotary Richard has become a tradition in our community with tickets for guessing the minute and second that a likeness of Richard breaks through the ice of Dutch Lake.
Tickets are available for purchase in several locations in the early spring.
The Story:
Richard was a long-time member of Rotary, and a founding member. Eventually, he retired, and the joke was he was going to go fishing in his time off. Well, one day someone turned up with a plywood cut out of Richard fishing, immediately this expanded into the tradition we enjoy today.
A clock is hooked up to Richard and when the ice breaks the clock stops! It then takes the efforts of the search and rescue team to go out on the lake and retrieve Richard, only to be set up again on the lake to repeat the process!
The likeness of Richard has been set up to be dunked in a frozen lake ever since, and every year we have a lucky winner and a few funds raised for other great initiatives. What can we say, Rotary Richard is an acting Rotarian serving our community and raising thousands of dollars, long into his retirement!
The Ice fishing Derby is a great way to break up the winter doldrums! Tim Panko, another founding member of Rotary has been organizing and acting as the Chief Cheer Leader for the "Iceman" event! It is amazing to see 50 to 100 people out on Dutch Lake, standing around small holes, actively working to coax the largest fish in the lake to jump on their line! There is coffee, hot chocolate, hotdogs, and burgers for all, and so many prizes you can barely count them all.
Hats off to our local community stores and shops for the prize donations. They have always helped at our events to make sure we have a great time. The Iceman Derby was named after the poor neanderthal hunter found frozen in the ice, and it seemed to stick. Fortunately, the warmth generated from the good time has prevented any such events for our derby and we intend to keep it that way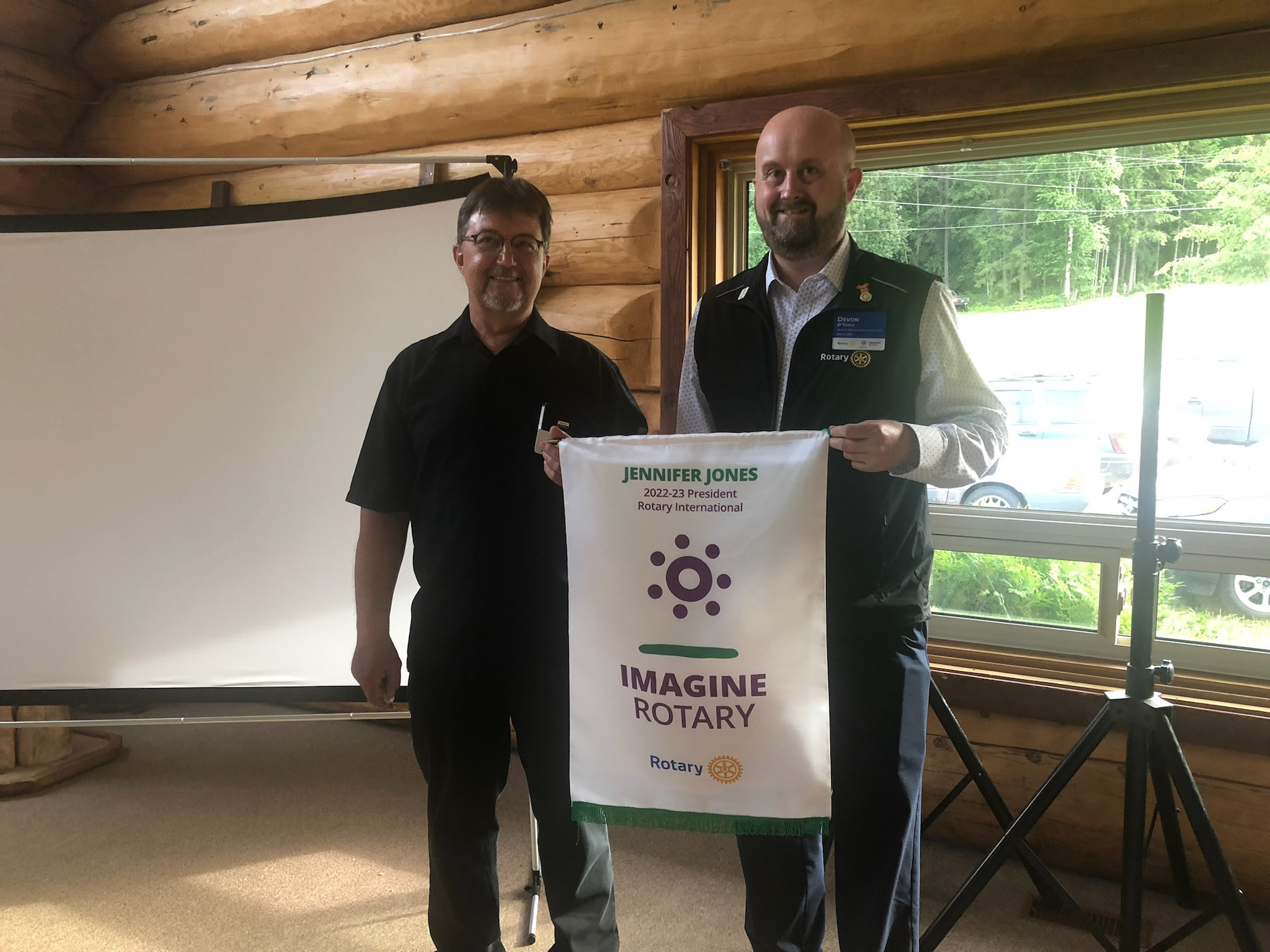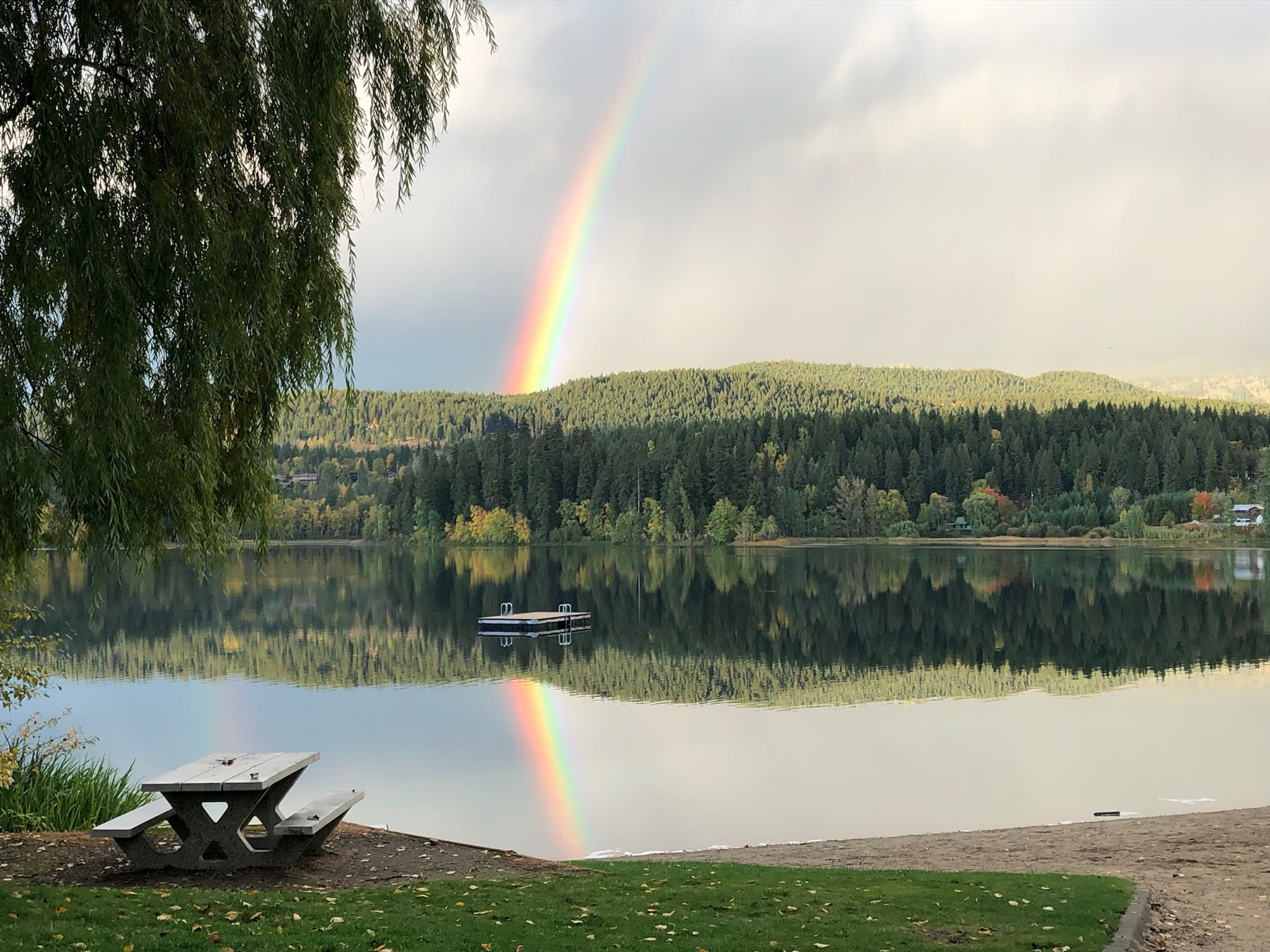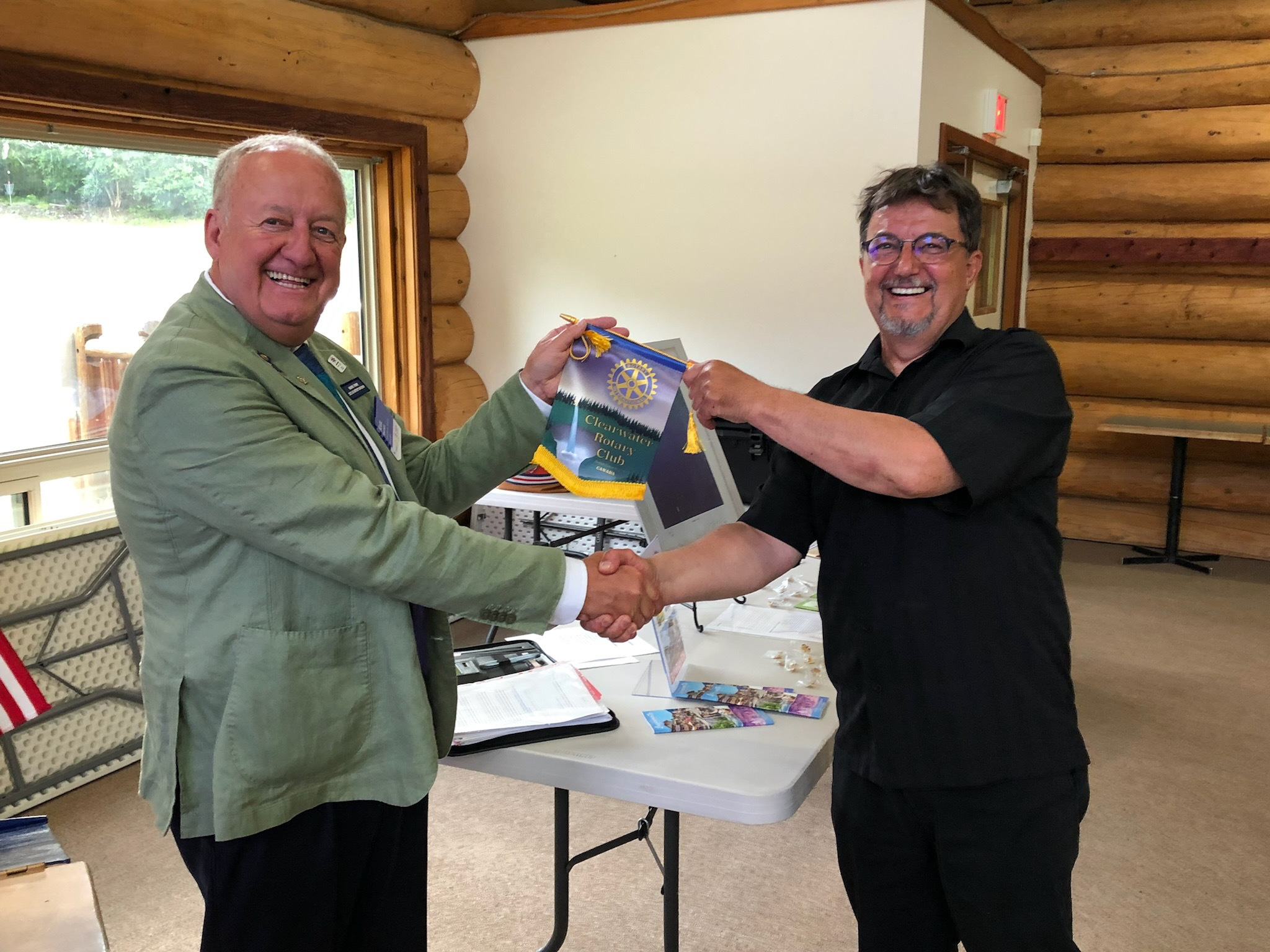 Current President 2021 -2022
President Elect 2023-2024