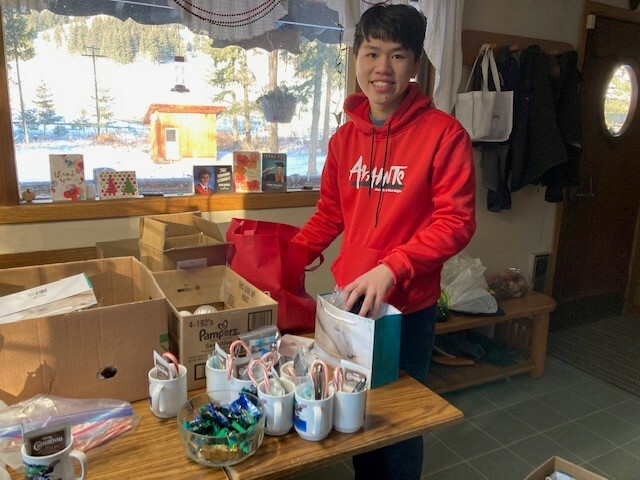 Rotary Youth Exchange
Jan 3, 2023
Our local youth exchange student Frank, getting into the Christmas Spirit!
Frank joined in the fun of putting together Christmas Gift bags. These nicely packaged gift bags delivered to our Seniors in Clearwater.
Behind the scenes, like Santa's elves, Hazel Wadlegger works tirelessly to coordinate and pick up treats and gifts, while other Rotarians knit gifts, some just make donations! By the end of the day almost all the bags have a little love from every Rotarian in Clearwater.
Hard to get all that love into one package, so the total is somewhere around 100 little packages! Working late into the night, Sherry, Tim, Jean, Abbey, Christine and Hazel have the finishing touches on the bags and are ready for delivery!
Merry Christmas to all!